Red Planet, Emerald Isle
Resources:
Irish language version of the HiRISE site
•
@HiRISEIrish
•
Tumblr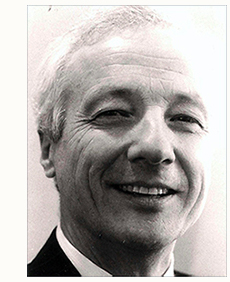 "It is without doubt, a pleasurable duty to help prepare the Irish language version of the 'BeautifulMars Project' for Irish speakers around the world," says volunteer
Matt Hussey
of Dublin. "This scheme provides us with a vision of the wonderful landscapes of the Red Planet."
"Scanning through the exquisite images, of unprecedented detail, you get a deep, inspiring feeling about our neighboring planet within the solar system. In its totality, the scheme is an extremely appealing, extremely interesting art form. It is great to have the opportunity to couple our ancient, yet modern, language with these images." (
Read his statement in Gaeilge
.)
For underrepresented languages like Irish, the BeautifulMars Project presents an excellent educational opportunity to see language in a dynamic context: planetary science. With the Irish version of the HiRISE site, our available slides, flyers and audio for captioned images are perfect for instructors at all levels to present Irish along with some of the most stunning images of Mars thanks to the high resolution of HiRISE.
Other volunteers for HiRISE Irish:
Mary C. Bourke
, Trinity College, Dublin;
Aonghus Ó hAlmhain
;
Aoife Crawford
(TCD);
Diarmuid Dwyer
(TCD);
Sean Ó Cionnfhaola
(Dublin);
Cearbhal Ó Síocháin
(RTÉ Radió na Gaeltecha); Eomann Harvey, and
Eoin Ó Droighneáin
(Acadamh na hOllscolaíochta Gaeilge, Galway).
If you're interested in volunteering, please contact
The BeautifulMars Project
.
(September 2014)
About HiRISE
The HiRISE camera onboard the Mars Reconnaissance Orbiter is the most powerful one of its kind ever sent to another planet. Its high resolution allows us to see Mars like never before, and helps other missions choose a safe spot to land for future exploration.
NASA's Jet Propulsion Laboratory, a division of the California Institute of Technology in Pasadena, Calif., manages the Mars Reconnaissance Orbiter for NASA's Science Mission Directorate, Washington. Lockheed Martin Space Systems is the prime contractor for the project and built the spacecraft. The HiRISE camera was built by Ball Aerospace & Technologies Corp. and is operated by the
University of Arizona
.