A Martian Homage to Catalonia
Resources:
Catalan version of the HiRISE site
•
@HiRISECatalan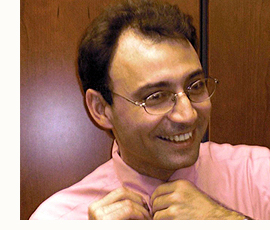 Volunteer:
Quim Bosch
— I'm really thrilled with The BeautifulMars Project, I usually get more excited with things "up there" than "down here". I guess that's what dragged me to enjoy a Ph.D in Astrophysics. Some years ago, though, I moved from research to science communication and this project is somehow a sort of remembrance of things past. A remembrance that goes far beyond my Ph.D time: I haven't forgotten the child that instead of dreaming of becoming a football star, I dreamed of working for NASA. But for me it is also important to do my bit to promote Catalan, the native tongue of barely 7 million speakers that stands as the world's 19th as in number of Twitter users. Only a strong commitment from its speakers can prevent Catalan from joining UNESCO's list of nearly 2,500 languages that are currently in danger.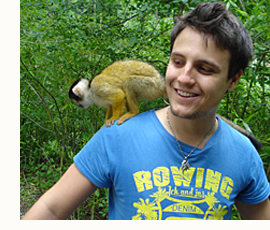 Volunteer
Alistair Spearing
— I am a scientific translator with a professional focus on biological and physical sciences. My love for science can be partly explained by a long-standing passion for astronomy —so long-standing, in fact, that four-year-old me spent months waiting like crazy for Shoemaker-Levy 9 to crash into Jupiter's atmosphere.
Yet it is Mars that has always captured my imagination. While the possibility of extraterrestrial life has been posited for other bodies in the Solar System, the Red Planet's characteristics are a subtle reminder of what can happen to a planet that may have once looked like Earth. The quest to look for signs of present or past life on Mars is one that everyone should follow and support.
The BeautifulMars Project is doing an excellent job of reaching out to the public at large and showcasing how our knowledge of Mars continues to advance. It has perfectly captured the spirit of the times in the way it brings the wonders of Mars to Earth. This is why I was so eager to participate and help out: everyone should be able to learn about our cosmic neighborhood without language being a barrier. Everyone should be able to understand the nuances and details of HiRISE pictures in the same way one would understand the nuances and details of a beautiful painting.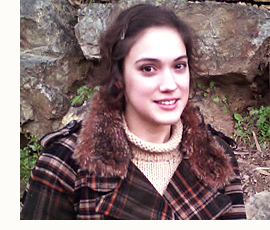 Volunteer:
Miriam O. Fernández
— I got involved in The BeautifulMars Project because I didn't want to miss the opportunity to be part of something special, so different from all of my usual translation jobs. I want to give Catalans the possibility to read information about any field of knowledge in our mother tongue. And it will be specially prestigious to the Catalan language to have quality information published on NASA issues, instead of having to read it in Spanish or in English.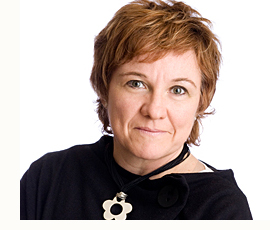 Volunteer:
Montse Daban
, Barcelona, Catalonia — I feel really excited for being part of this project that brings knowledge about Mars to everyone. Mars is beautiful, and all languages have extraordinary words that describe this planet's wonders. As a Catalan, I feel honored to bring my native language's smooth and musical words, and as a scientist myself, I am proud to take part of this network of people sharing knowledge.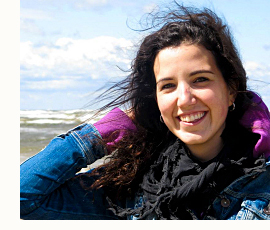 Volunteer:
Núria Fenoll
— I'm a 24-year-old translator and proofreader and I have nothing to do with science. Actually, I have never thought before that I would ever have the opportunity to work with NASA, and that is why I am so proud to be a contributor of the first NASA science feed in Catalan.
I firmly believe that every language in the world has the tools to talk about every single topic, and talking about science in Catalan is a huge contribution for the spreading of both HiRISE project and Catalan language. The truth is that after having translated my first assignment, I started nosing around the regions of Mars, and it was so enriching. I was so surprised because I could have never imagined that we humans have that much information about the orography of the Red Planet!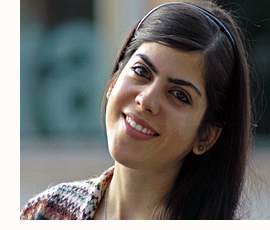 Volunteer:
Roser Burgos Crespo
, Barcelona, Catalonia — I am extremely proud of taking part in this incredible project. Not only did it bring great knowledge on Mars but it also did it through a language my fellow Catalans feel identified with. I really look forward to assisting in many more projects to come.
The purpose of the BeautifulMars Project is to reach those people, especially children, who want to know about Mars but don't have strong skills in English. Since we call HiRISE "the people's camera," our project is a perfect way to bring planetary science to people all over the world in their own language. More importantly, we always seek to improve on what we have, so if you see something that can be worded better, let us know! Communicating with people is what the Project is all about.
If you're interested in volunteering for HiRISE Catalan, please contact
The BeautifulMars Project
.
About HiRISE
The HiRISE camera onboard the Mars Reconnaissance Orbiter is the most powerful one of its kind ever sent to another planet. Its high resolution allows us to see Mars like never before, and helps other missions choose a safe spot to land for future exploration.
NASA's Jet Propulsion Laboratory, a division of the California Institute of Technology in Pasadena, Calif., manages the Mars Reconnaissance Orbiter for NASA's Science Mission Directorate, Washington. Lockheed Martin Space Systems is the prime contractor for the project and built the spacecraft. The HiRISE camera was built by Ball Aerospace & Technologies Corp. and is operated by the
University of Arizona
.