HiRISE Picture of the Day: 18 September 2019
HiPOD features cutouts of select images from our catalog.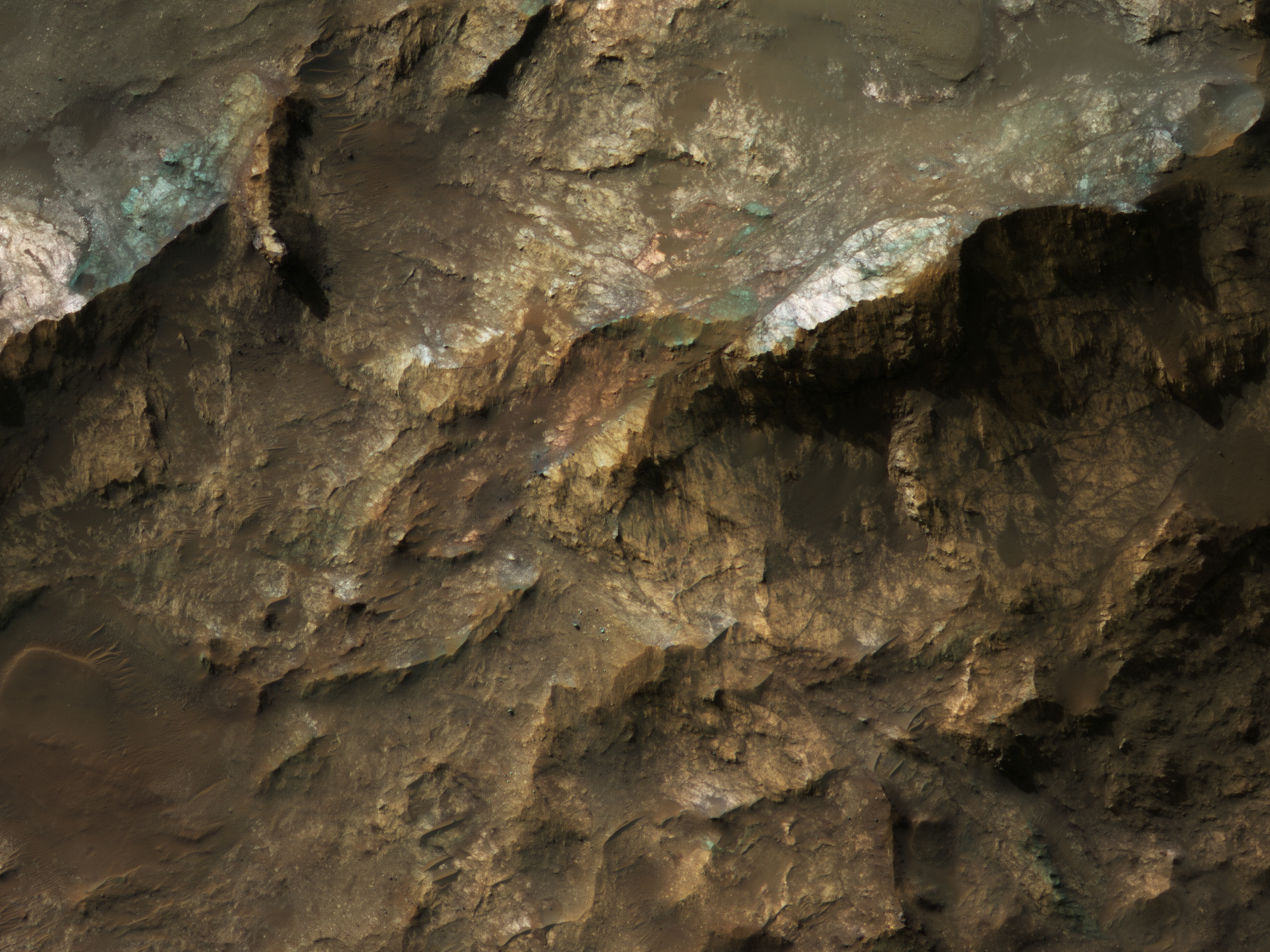 Mars Underground Exposed: The Central Peak of Alga Crater
The most habitable places on Mars now and in the past are underground, where water is or was much more stable than at the surface and protected from energetic particle radiation. (
Read the full caption.
)
ID
:
ESP_060978_1555
date
: 30 July 2019
altitude
: 258 km
NASA/JPL/University of Arizona
Share this HiPOD:
twitter
•
tumblr
•
right-click to copy link